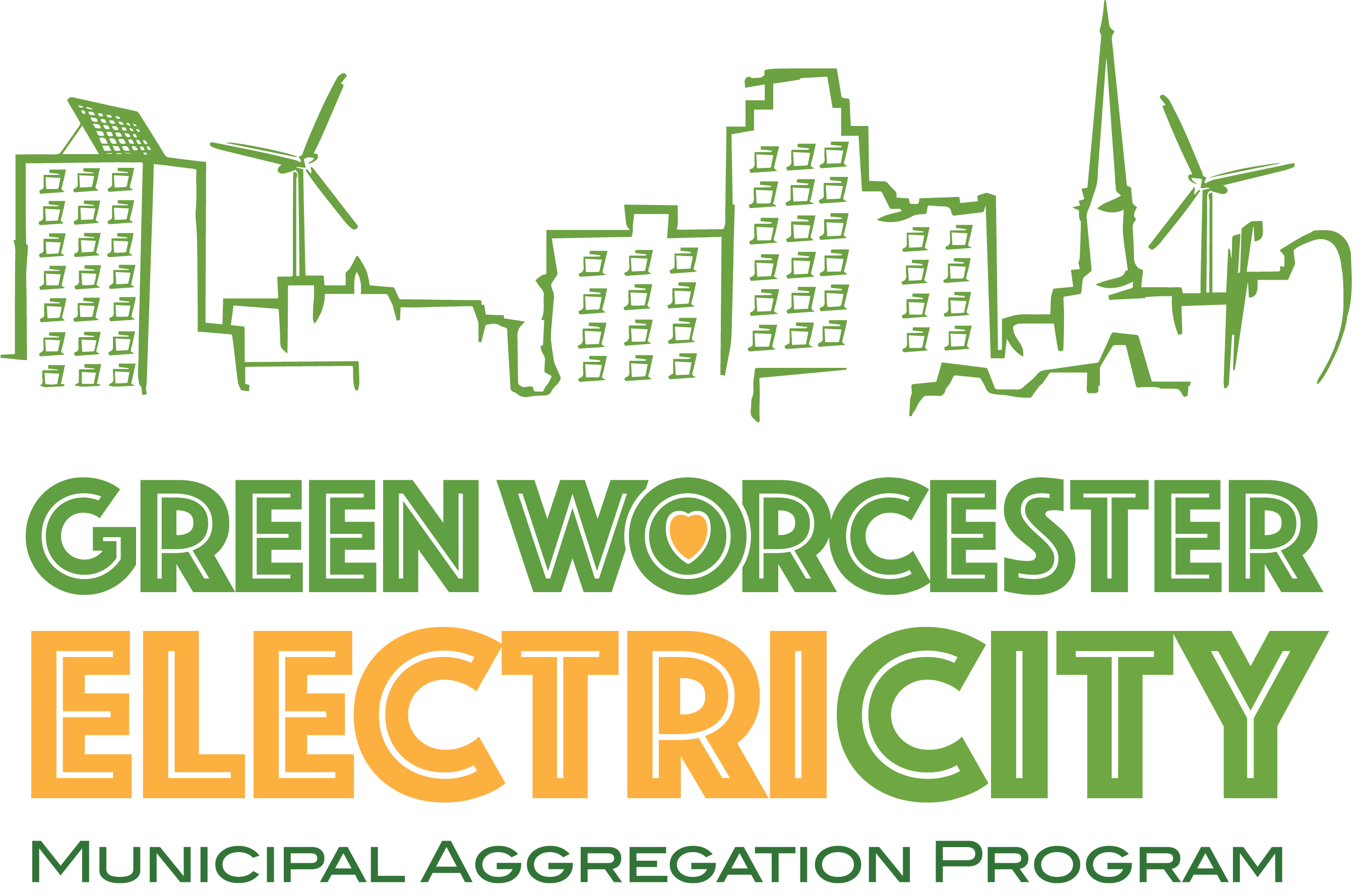 Get premium green electricity at a fair, reliable price.
​Most recent notification letter in PDF format:     English    中文    Português    Español    Tiếng Việt
Current electricity generation disclosure label
Program brochure (PDF)
Energy costs are skyrocketing this winter. But you can gain control of your electricity bills and go green at the same time! As a Worcester resident, you can opt to purchase your electricity supply through our Green Worcester ElectriCITY Municipal Aggregation Program, now in its fourth year. It's like purchasing your electricity supply from a warehouse club—the City purchases premium renewable energy sources in bulk and passes on any potential savings to you.
Green Worcester ElectriCITY offers price stability for the contract year. However, since National Grid's prices will change and future prices are unknown, our aggregation program cannot guarantee savings beyond April 2023, at present. You may opt out of the program at any time, without penalty.

How much can I save this winter?
While all energy supply costs are increasing due to global conflicts and inflation, you will still save on your monthly electric bill this winter compared to market supply rates. You can choose from two options: